Discover the KALOO Stimuli range: a line developed in collaboration with early years specialists with the aim of accompanying baby throughout every stage of their development, by means of so-called "sensory-motor" games, suitable from 0 to 24 months.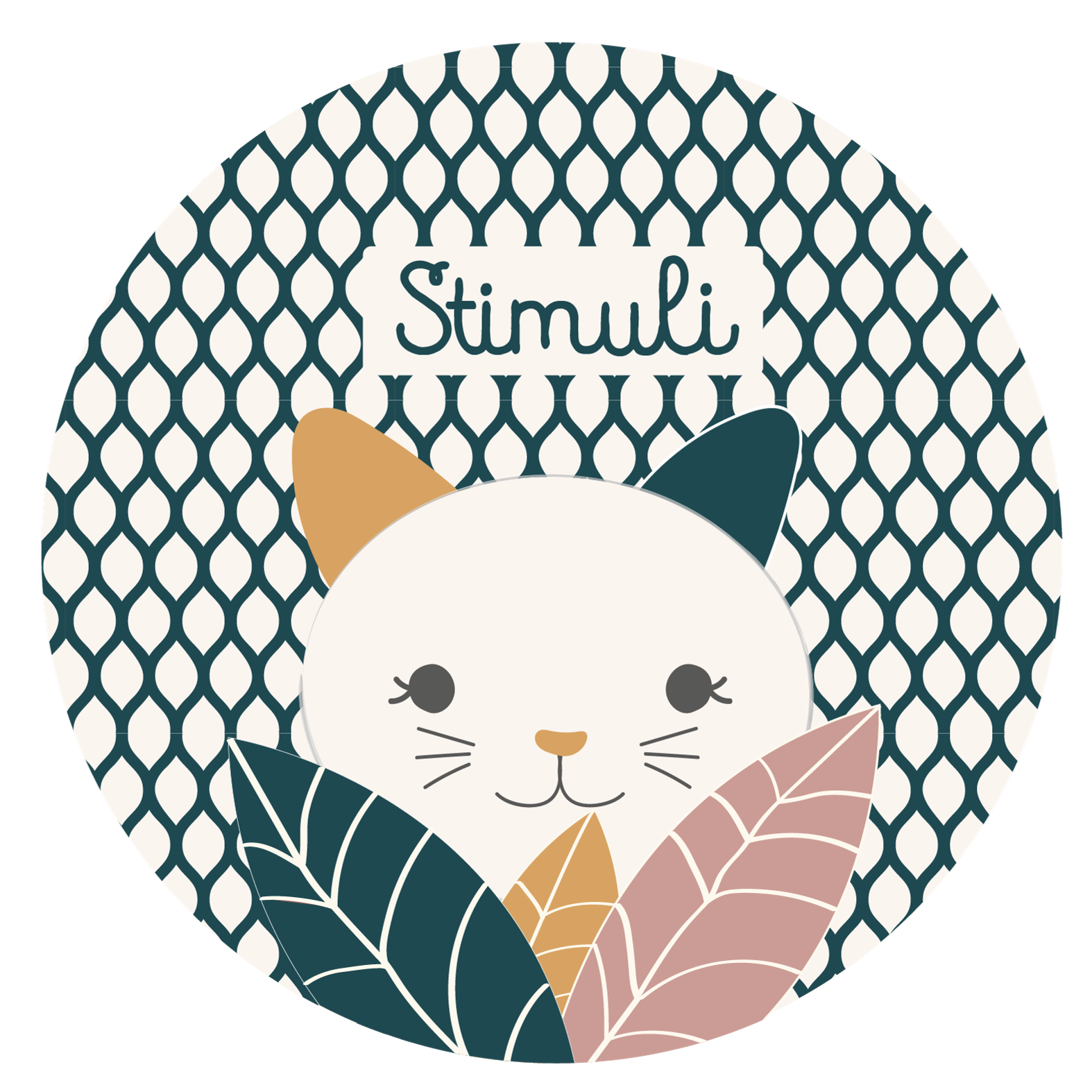 SENSORY GAMES DESIGNED FOR BABIES (AND THEIR PARENTS)
Little ones' first sensory experiences are essential to their development; furthermore, they are also unforgettable moments for their family. The Stimuli range's sensory-motor games help parents introduce new experiences and sensations to baby, whilst creating heart-warming interactions. This involves presenting the toys to baby, ensuring that they are watching parents' movements and then demonstrating the toy's functions. Then, it's up to baby to make their own discoveries! Little ones will experiment at their own pace and discover all that these early-learning toys have to offer.
Rattles, activity books, easy-grip balls, sensory balls, tumblers, comforters and activity mats: children will get to grips with these evolving toys in order to create new ways of playing as they grow.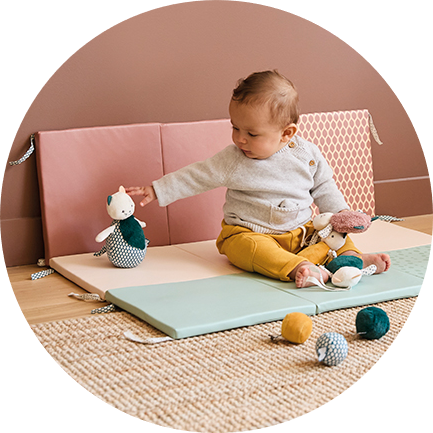 The cat - the mascot of the Stimuli range - was chosen in honour of babies who adopt this cute little nickname at birth and due to its very similar gestures. This adorable, curious, mischievous and endearing animal is featured throughout the range: it will sweetly accompany babies' first experiences.
The early-learning toys in the Stimuli range are composed of a variety of materials and boast rich, contrasting prints, in addition to being suitable for babies aged 0 to 24 months. These toys help develop: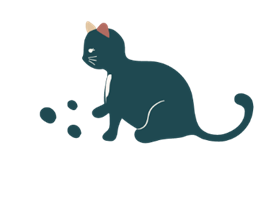 THE DEVELOPMENT OF BABIES (AND THEIR SENSES)
This range was created for parents who would like to see their baby develop and learn by means of a rich yet varied selection of games.
When born, babies have very little neurological, motor and linguistic maturity. Their senses are not fully functional and have not yet matured; as a result, babies use trial and error to suss out their environment.
Fine motor skills are essential for baby's proper development: experimenting with various materials, textures and sounds will help them better understand the world around them and develop their senses.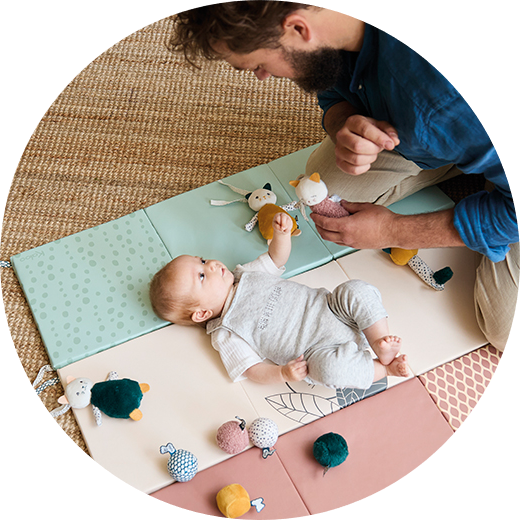 From 0 to 2 months
Babies' eyesight is blurry at birth. They can see up to 25-30 centimetres in front of them. Contrasting shades - like black and white patterns - will fascinate them.
Babies can also remember the sounds they heard in their mother's womb.
They can tell the difference between the textures, shapes and weights of objects.
They cannot hold up their head. More often than not, their movements are reflexes and involuntary.
From 2 months
Babies will star continuously at moving objects, like rotating mobiles.
They are interested in objects and images with contrasting colours.
From 3 months
Babies begin to distinguish colours: starting with red and green.
They become interested in movement and the sound objects make.
They can raise their head and chest when lying on their stomach and may begin to lean on their forearms.
From 4 months
Babies' muscles are getting stronger. They are able to reach out and touch the objects around them.
They begin to follow sound-making objects with their eyes.
From 6 to 12 months
Babies have more or less the same visual acuity as an adult. They can stare at details from any distance away.
They begin to walk on all fours and move to grab objects.
They grasp objects that are within their reach and pass an object from one hand to the other.
DEVELOPED WITH PSYCHOMOTOR SPECIALISTS
The Stimuli range has been designed to subtly stimulate toddlers' senses. Little ones need to have as many sensory experiences as possible to ensure their development. This range was developed in collaboration with psychomotor specialists: the GO Élan team.
GO Élan - a psychomotricity practice located in Lons Le Saunier (Jura), France - is a real space for psychomotor awakening and support that was established in 2016. Thanks to their various psychomotricity spaces, this innovative practice is where prevention, screening, treatment, health education and therapeutic education projects are carried out.
GO Élan had a helping hand in the creation of the KALOO Stimuli range, with the aim of offering sensory awakening games that will enable babies' proper development by meeting their motor and sensory skill development-related needs.