Did you know that cuddles are essential? A reassuring pleasure, which creates a feeling of wellbeing. They are indispensable for a child's proper sensory and cognitive development. At Kaloo, we define ourselves as "Creators of Softness" and we have chosen to respond to this natural need for tenderness, love and comfort. We invite you to immerse yourself in our world of softness; generous, soothing and full of precious moments of tenderness. Let yourself be transported by the incomparable softness of our comforters and Chubby Teddies!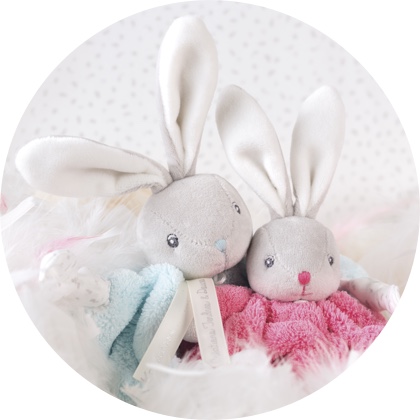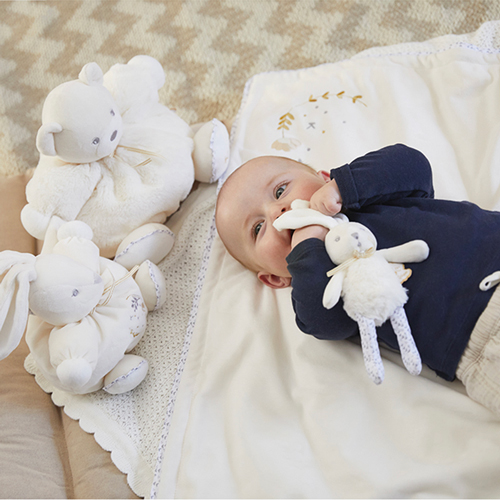 The comforter? A reassuring object which contributes to baby's wellbeing. Kaloo takes a sensitive approach and subtly blends classic shapes with soft and fluffy materials, and textures and colours that are always innovative.
The Chubby Teddy, the icon of the brand,
Give the gift of tenderness with these creations of exceptional softness. There's only one Chubby Teddy, the Kaloo teddy: you can recognize him among all the others, he is full-bodied, tender, affectionate and so soft that nobody can resist plunging their fingers into the fur of his big, round belly. Plump and tactile, he holds all the tenderness in the world.