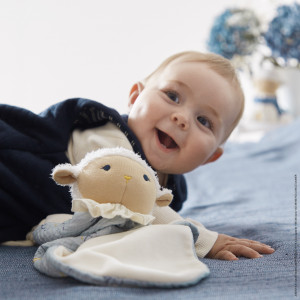 Doux sommeil
With the Doux Sommeil range, KALOO provides families with products and benchmarks to make bedtime a moment of peace and shared pleasure.
Lire la suite
Affiner la recherche
Filtrer les résultats
Fermer
... />Comforters, maxi comforters in organic cotton, night lights for babies, sound or musical stuffed animals and very soft imaginations, invite you to set up evolving rituals that will reassure the child and help him to surrender to sleep, from birth.

Who has never counted sheep to fall asleep? Synonymous with softness, this adorable animal is available in blue and blue gray tones, soothing colors in the colors of the night. If counting sheep is not easy for baby, he can always count on you at bedtime.

The materials have been designed to wrap baby in softness: organic cotton, cotton muslin, poplin, synthetic fur or even micro-velour. Pleasant against the skin, the fabric is intensely soft and always safe for the little one.