KALOO supports
the Asociation PETIT CŒUR DE BEURRE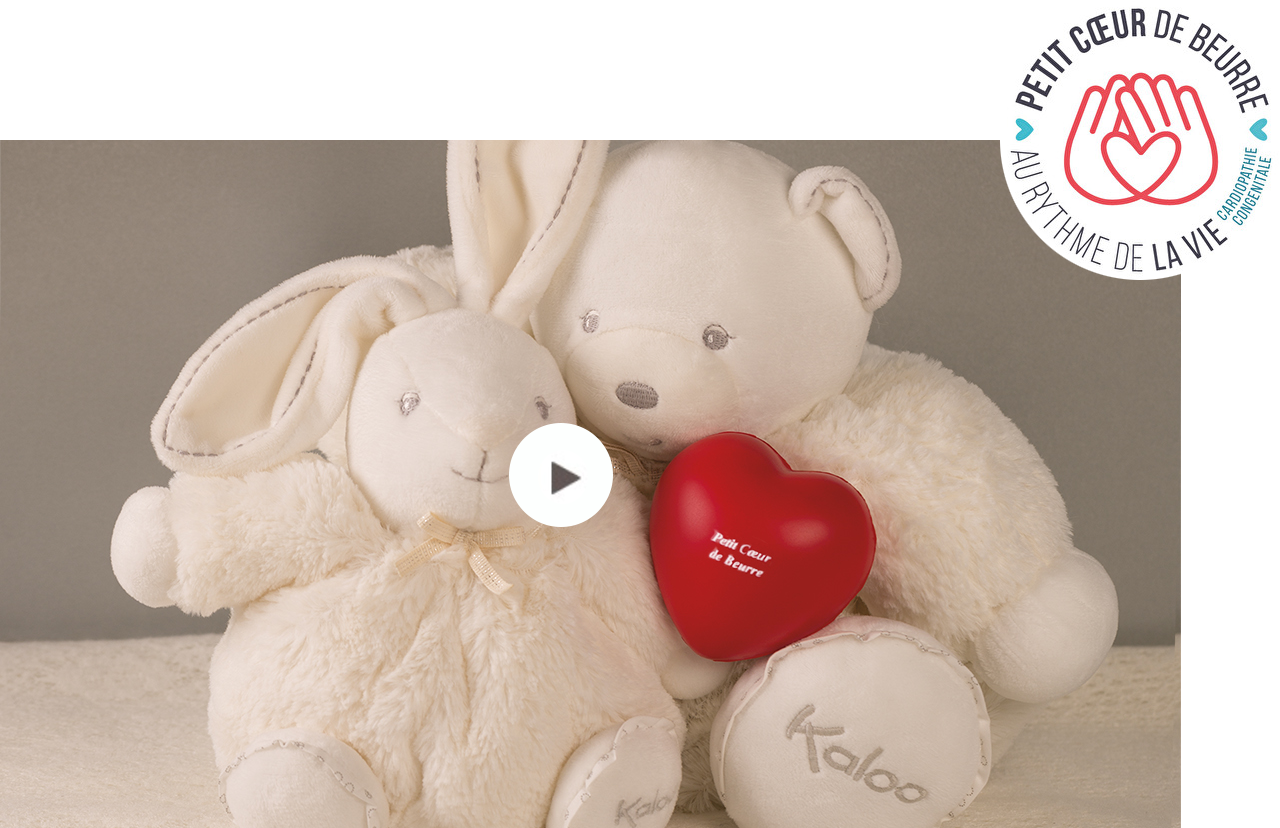 For its twentieth bithday, Kaloo wanted to participate in an association that makes sense and which is linked to its values.
As Kaloo is first and foremost a brand aimed at young children with a message of sweetness, it was perfectly coherent that the brand chose to support and provide comfort and tenderness to babies and children with a cardiac malformation.
1 in every 100 children is born with congenital heart disease. Therefore, Kaloo helps the association Petit Cœur de Beurre, of which Natasha St Pier is godmother and whose goal is to improve, optimize and support the daily life of people born with a malformation of the heart and their families

Available from november 2018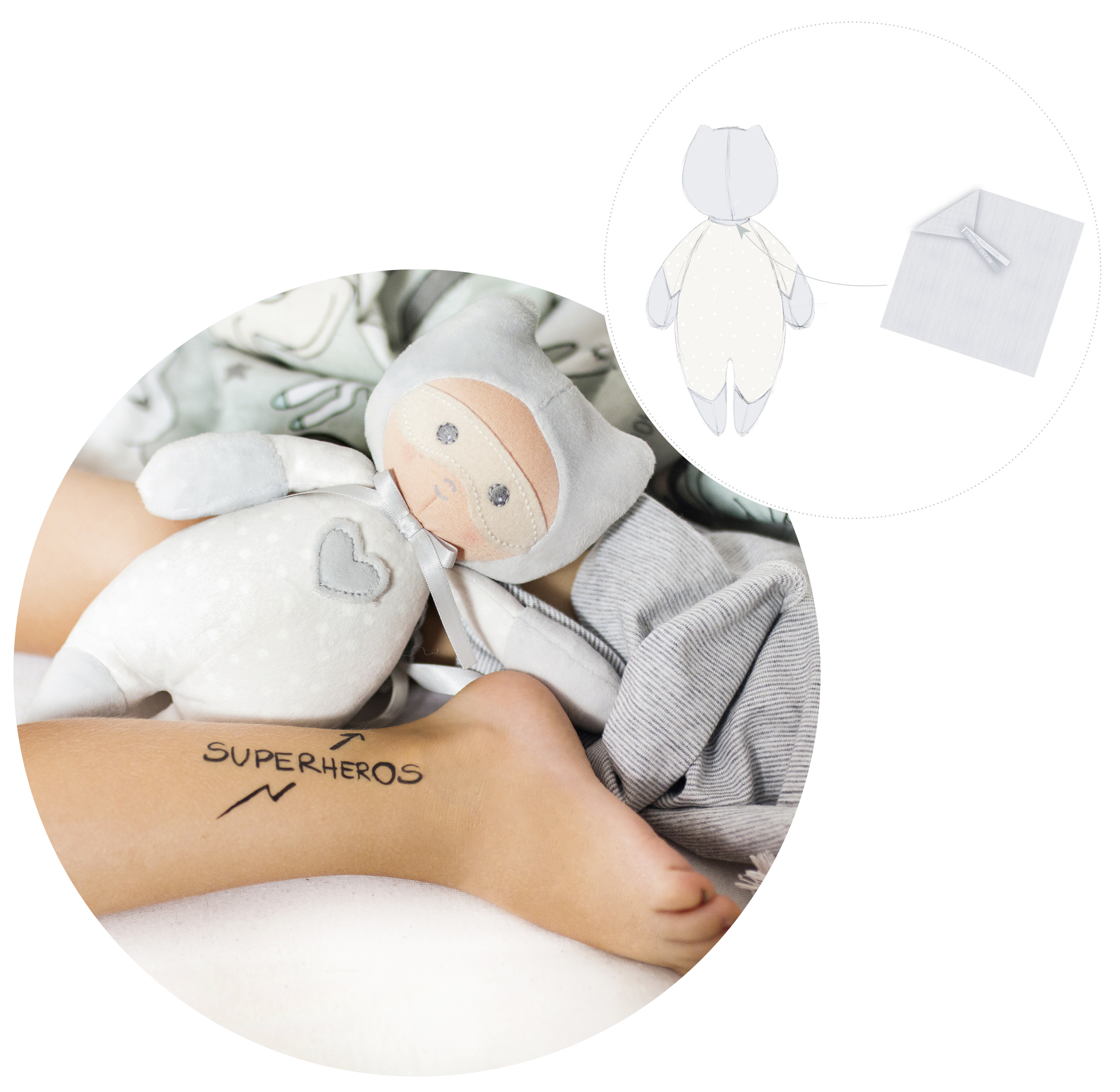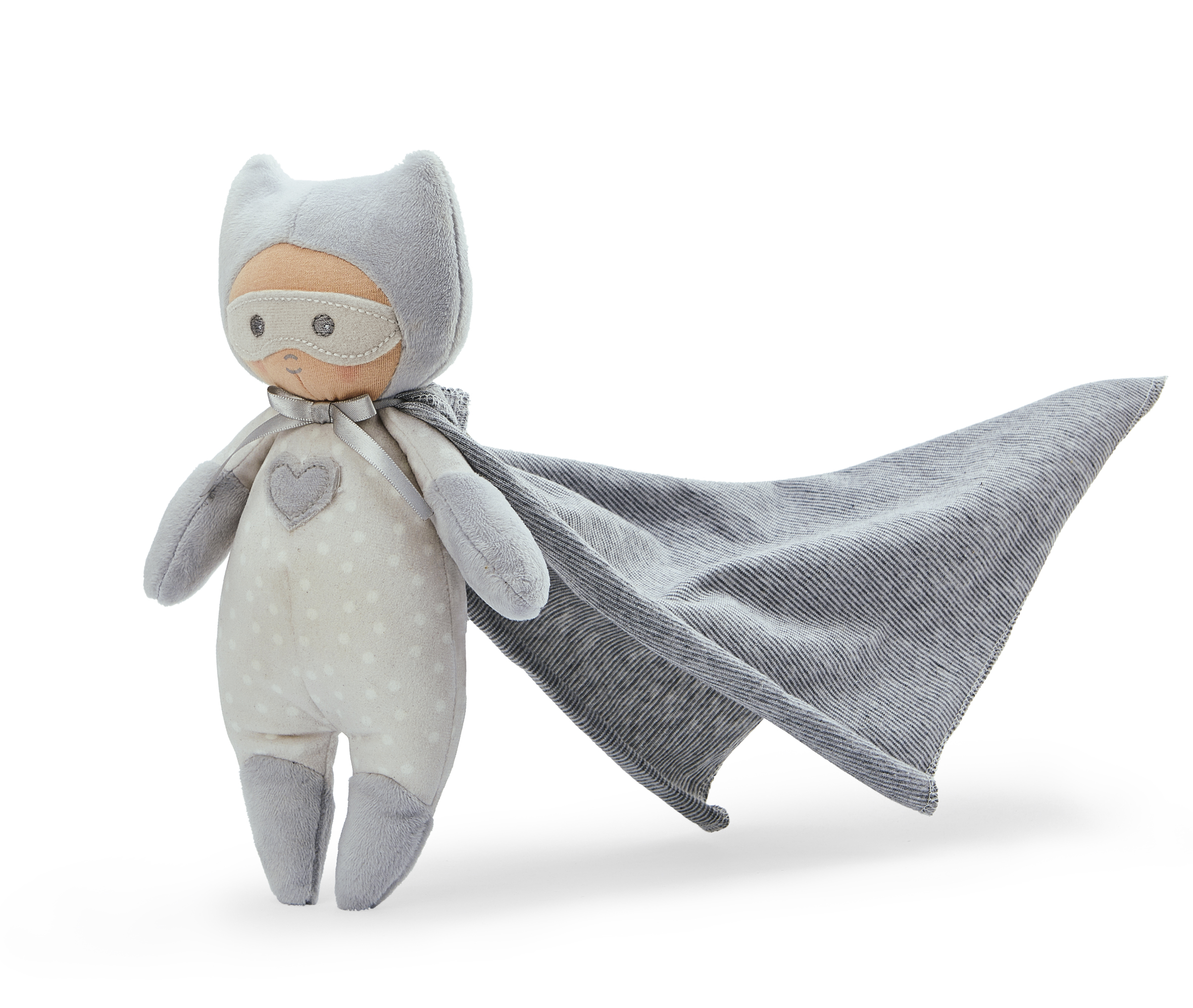 MY FIRST SUPER HEROS
The long detachable magic cape can be perfumed with the smell of the parents to reassure the child in his absence.