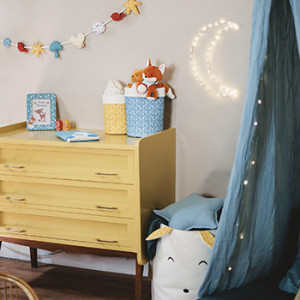 Home
Create a calming environment and a warm atmosphere in your baby's bedroom. Within the universe that is Kaloo Home, explore tender colours, comforting... Lire la suite
Sorry, there is no product matching for your search.
Try another keyword!
Back to homepage
... comforting motifs and items that children love to keep for many years, like little treasures...Decorate their cocoon with a garland of gentle lights, soft cushions with a few frames on the wall to highlight the most beautiful moments of their first years of life.