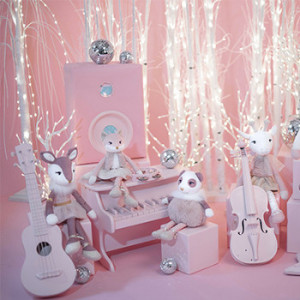 The Kalines
The Kaloo family has grown, to the great delight of little girls! This range comprises 6 characters, in new shapes and innovative materials but still as soft to the touch. Each of the Kalines... Lire la suite
Sorry, there is no product matching for your search.
Try another keyword!
Back to homepage
The Kaloo family has grown, to the great delight of little girls! This range comprises 6 characters, in new shapes and innovative materials but still as soft to the touch. Each of the Kalines has its own personality and a number of details which make her unique. Trendy and refined, they harmoniously combine the softness of the materials, a touch of shine and feminine colours. A range for little girls with a wise streak!