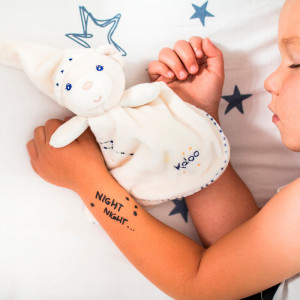 Petite Étoile
The constellations of the Great Bear and the Little Bear adorn the Kaloo teddies of this new poetic and premium range. At night, phosphorescent materials and thread help baby to find his or her soft companion again. Little stars are delicately embroidered on a range of fluffy fabrics, in keeping with Kaloo expertise. Each teddy bear clad in his nightcap and pretty ribbons offers multiple points to grip, so precious for baby.
Sorry, there is no product matching for your search.
Try another keyword!
Back to homepage